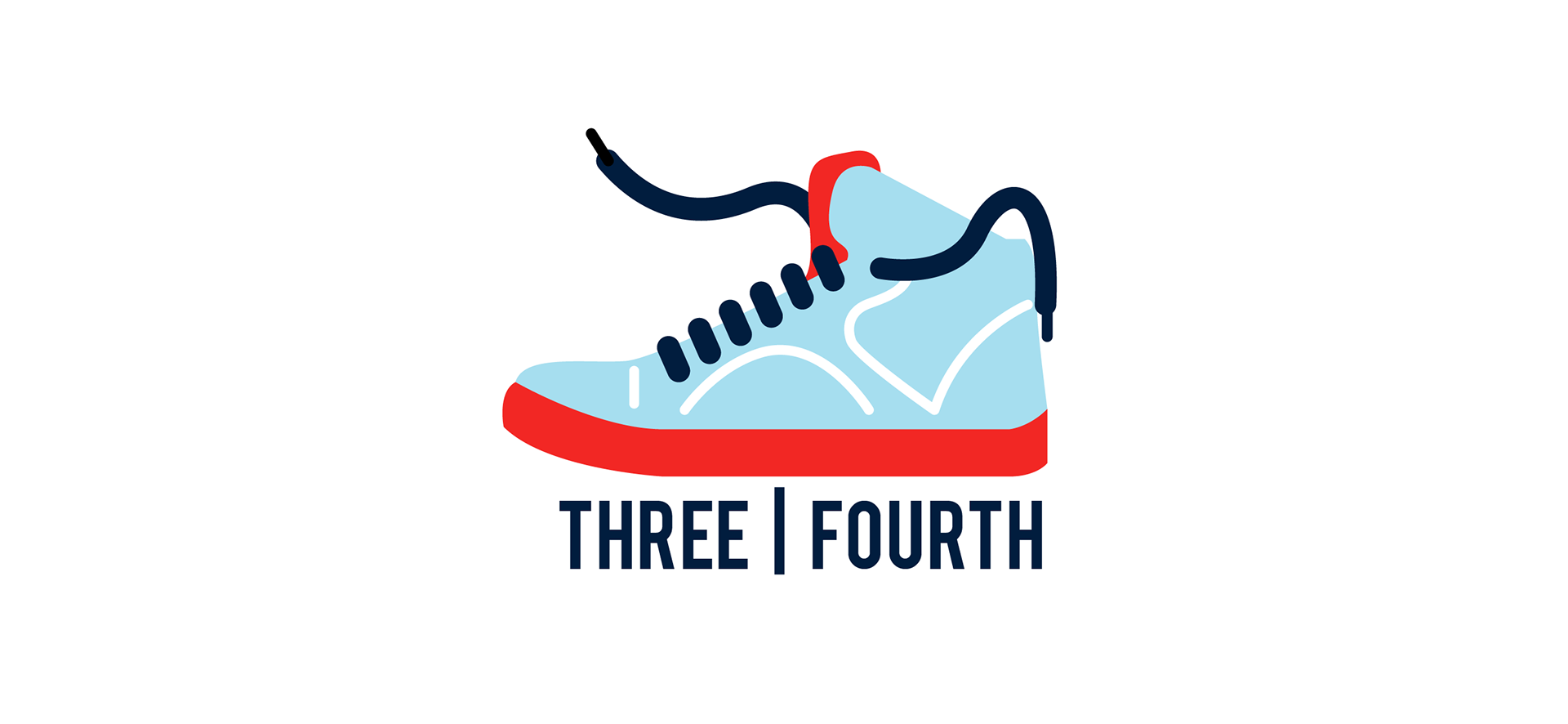 3/4
, a sneakerhead's dream, sprung from an idea to produce uniquely designed raglan t-shirts that correlate flawlessly with newly released sneaker trends. Upon release of a high-end brand specific sneaker, the sleeves of the raglan t-shirt would be designed to resemble the sneaker's essence and flavor. 
3/4
was an idea for a company created by a classmate and I, with intentions to follow through and launch in the future. 
I then created
3/4
's brand and identity to communicate its bold appeal as well as other various graphical assets and packaging you will see. Since, the t-shirt's design is soley dependant on the sneaker, the use of the sneaker as the company's brandmark seemed appropriate.
The cut-out laces of the packaging were designed to have the unique t-shirt's sleeve design shown through. This communicates how the sleeve's design comes from the spirit of the sneaker.